Description
Adjustable Classic Panama Hat-Handmade In Ecuador Sun Hats, for Women Man Beach Straw Hat for Men UV Protection Cap 
Stay Cool and Stylish with Our Panama Hat
Protect Your Skin from the Sun with Our Adjustable Hat
The Perfect Hat for Outdoor Adventures
Handmade in Ecuador: Our Classic Panama Hat
Find Your Perfect Fit with Our Adjustable Straw Hat
The Panama hat is not only a fashion but also a fine handmade artwork. Lightweight, breathable, and shading make it the darling of summer trends.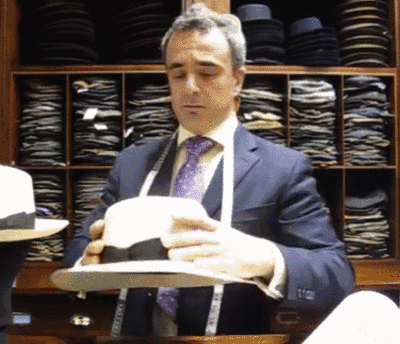 Genuinely handmade by master weavers directly in Ecuador!
With a UPF 50+ rating, these hats provide the perfect amount of shade during sunny weather!
The ideal accessory to add extra fashion to any of your outfits!
Havana Retro is a modern fedora with a blocked teardrop crown and features a medium-sized brim, breathable sweatband, and comes in a classic color grosgrain hatband or leather hatband. The brim contains a wire to hold its shape. This item is a genuine Panama hat handwoven in Ecuador.
Handwoven in Ecuador. Finished in the US. Measurements are approximate, this is a handwoven product and actual measurements may slightly vary.
You'll hear lots of compliments and grab the attention of others while they witness you in your hat!
Breathable and comfortable-suitable for any day trip, picnic, horse racing, weekend getaway, or beach trip, our Panama hat is light and comfortable and fits your head better.
Authentic Fedora style Montecristi hats-Although all Qisu hats are handmade, these Montecristi Fedoras are made by the family of a master weaver and are more refined than most of their peers.
It has a long history and is widely loved by politicians and stars.
Ecuador Handmade Straw Hat is a modern American hat with a medium-sized brim, breathable sweatband with a grosgrain hatband, or leather hatband in classic colors. The brim has a wire to keep its shape. This item is a genuine Panama hat hand-woven in Ecuador.
Ideal for outdoor activities such as gardening, beaches, swimming pools, parks, camping, hiking, church activities, tournament days, etc. No matter where you wear this stylish cute hat.