Description
VEVOR 6L 12L Commercial Slushie Machine Auto Clear, 4Modes Home Daiquiri Granita Cocktail Drink Dispenser Slush Vending Machine

Product Description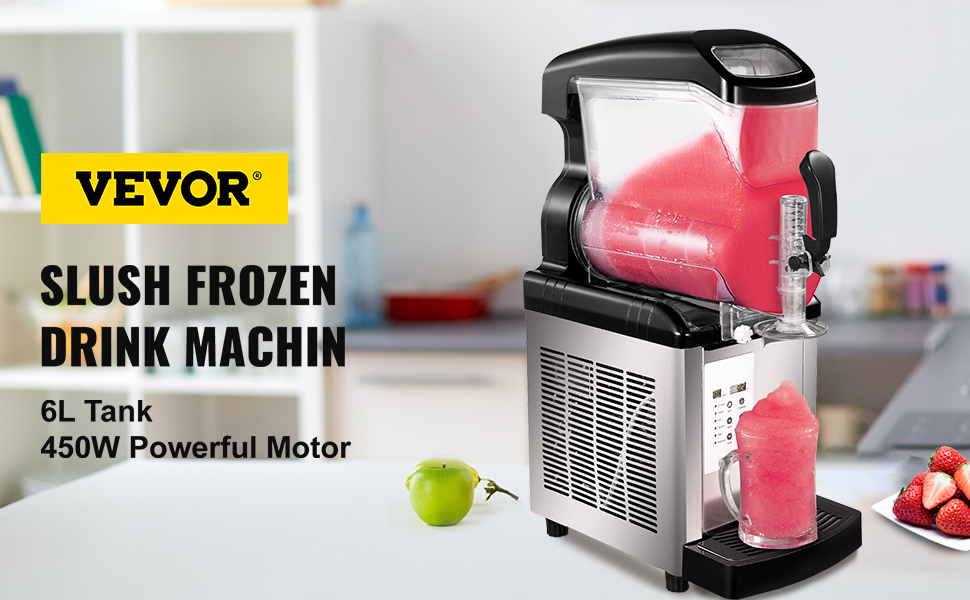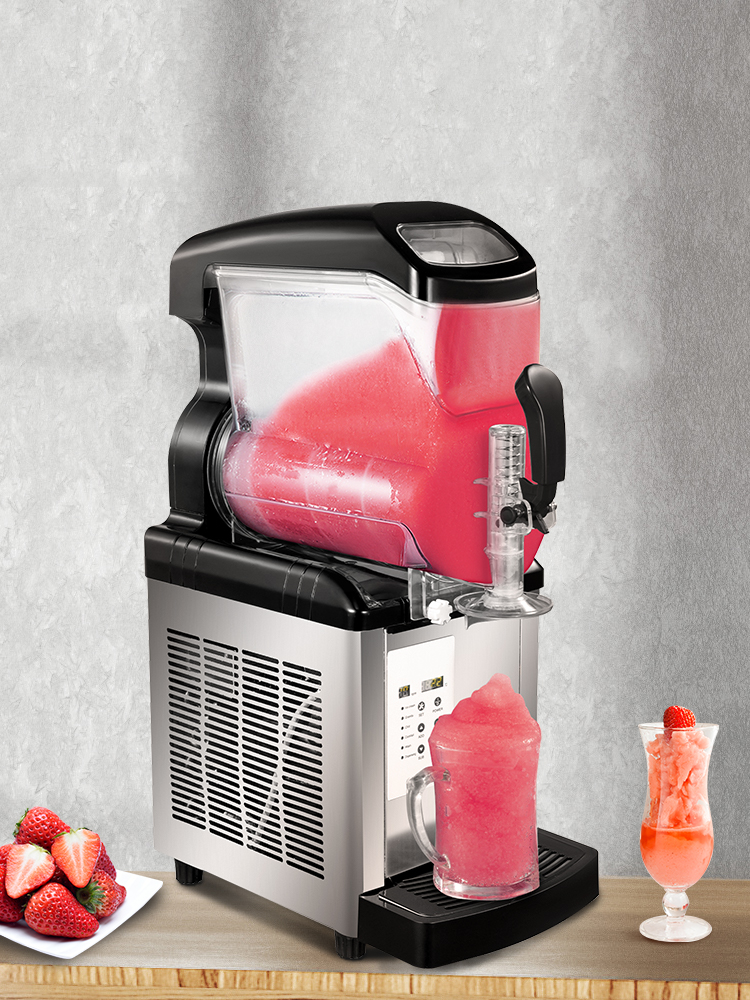 6L Home Slush Machine
Thickend PVC Tank & Four Selectable Modes & 360-degree Mixing
This 6L slushy machine is a must-have beverage equipment. It adopts the stainless steel body and PVC cylinder, and is robust and healthy to use. Premium compressor with a full copper condenser ensures fast refrigeration, significantly improving the efficiency of making slushy. The control panel with a digital display screen is effortless to use. It is ideal for both commercial and home use.
Note: Sugar is essential when you use the drink machine and do not just use water during the procedure. The sugar content should not be less than 13% with sucrose and less than 22% with maltose. Meanwhile, after receiving the machine, you'd better use it 24 hours later.
6L/1.6Gal Slushy Machine
Advanced Quality
Precise Control Area
Considerate Designs
Tough Equipment & Tools, Pay Less
VEVOR is a leading brand that specializes in equipment and tools. Along with thousands of motivated
employees, VEVOR is dedicated to providing our customers with tough equipment & tools at incredibly
low prices. Today, VEVOR's products are sold in more than 200 countries and regions with 10 million
plus members worldwide.
Why Choose VEVOR?
Premium Tough Quality
Incredibly Low Prices
Fast & Secure Delivery
30-Day Free Returns
24/7 Attentive Service
Key Features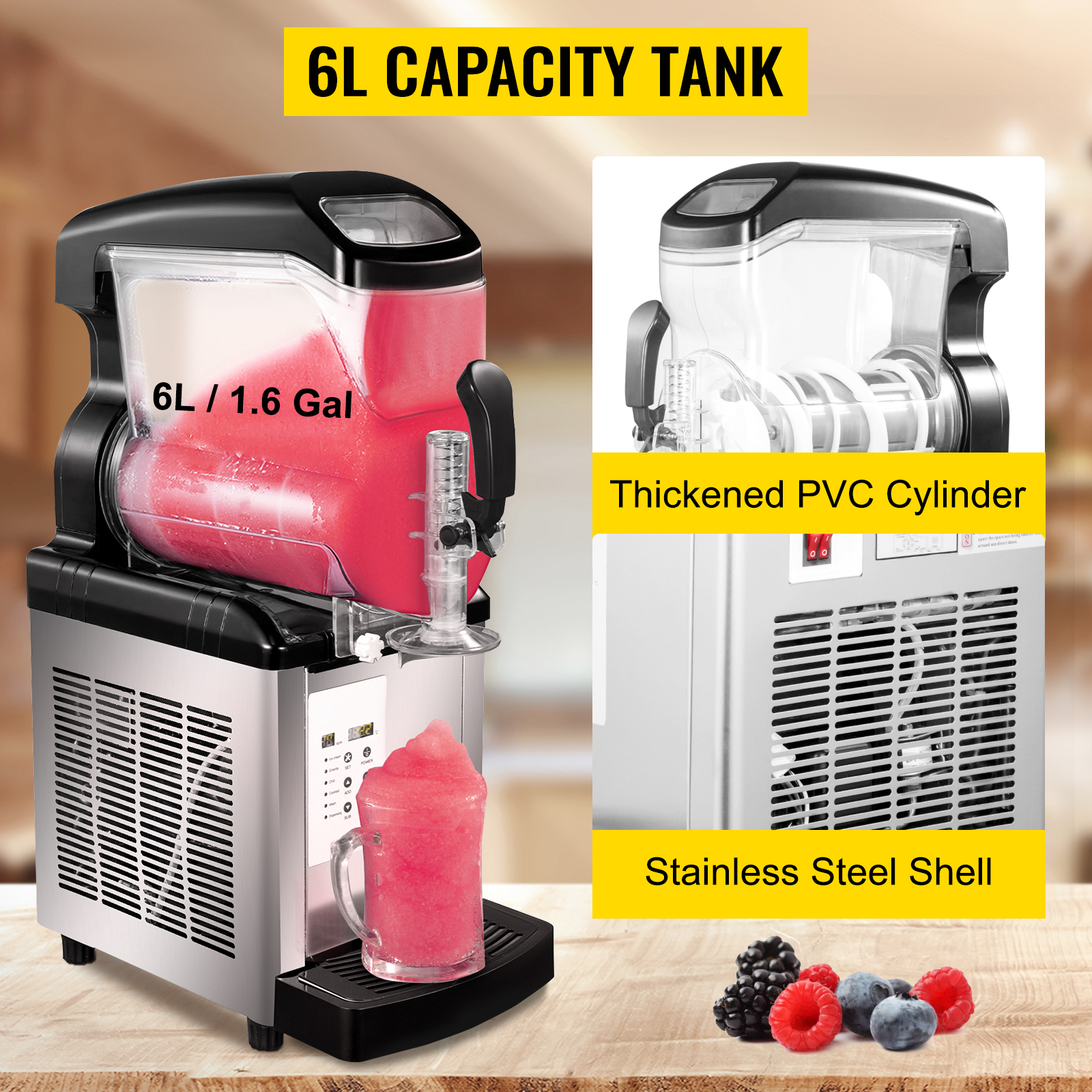 6L Capacity Tank
6L (1.6 US gal)*1 tank slush machine, compact in size while strong in performance. It adopts large discharge hole for quicker dispensing. Great for both slushie and cold drinks.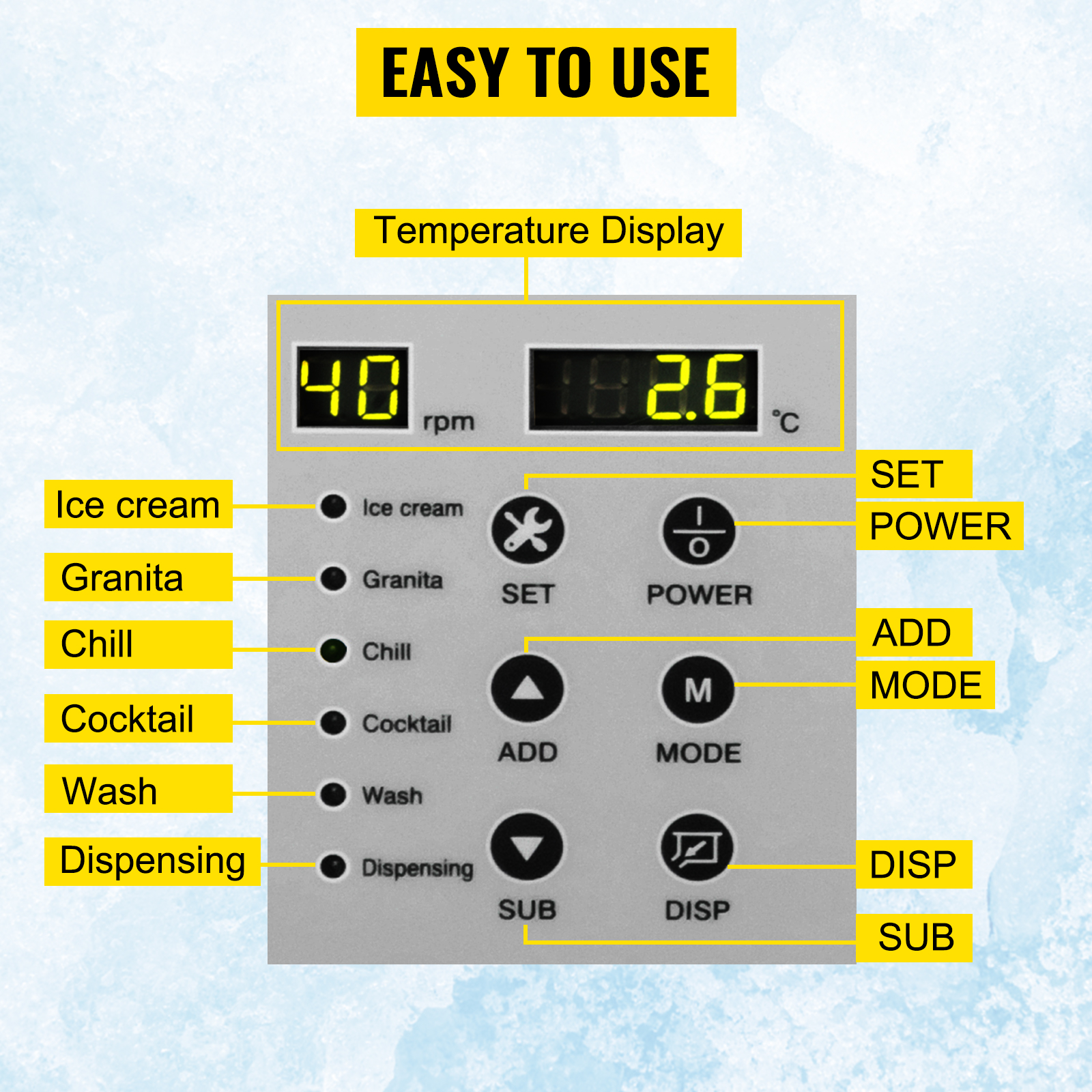 Easy to Use
Hassle-free control area with simple buttons and easy understanding icons. Temperature can be adjusted from -10℃ ~ 5℃(14℉ ~ 41℉). Digital display makes machine status clear at a glance. Easy shift among four modes.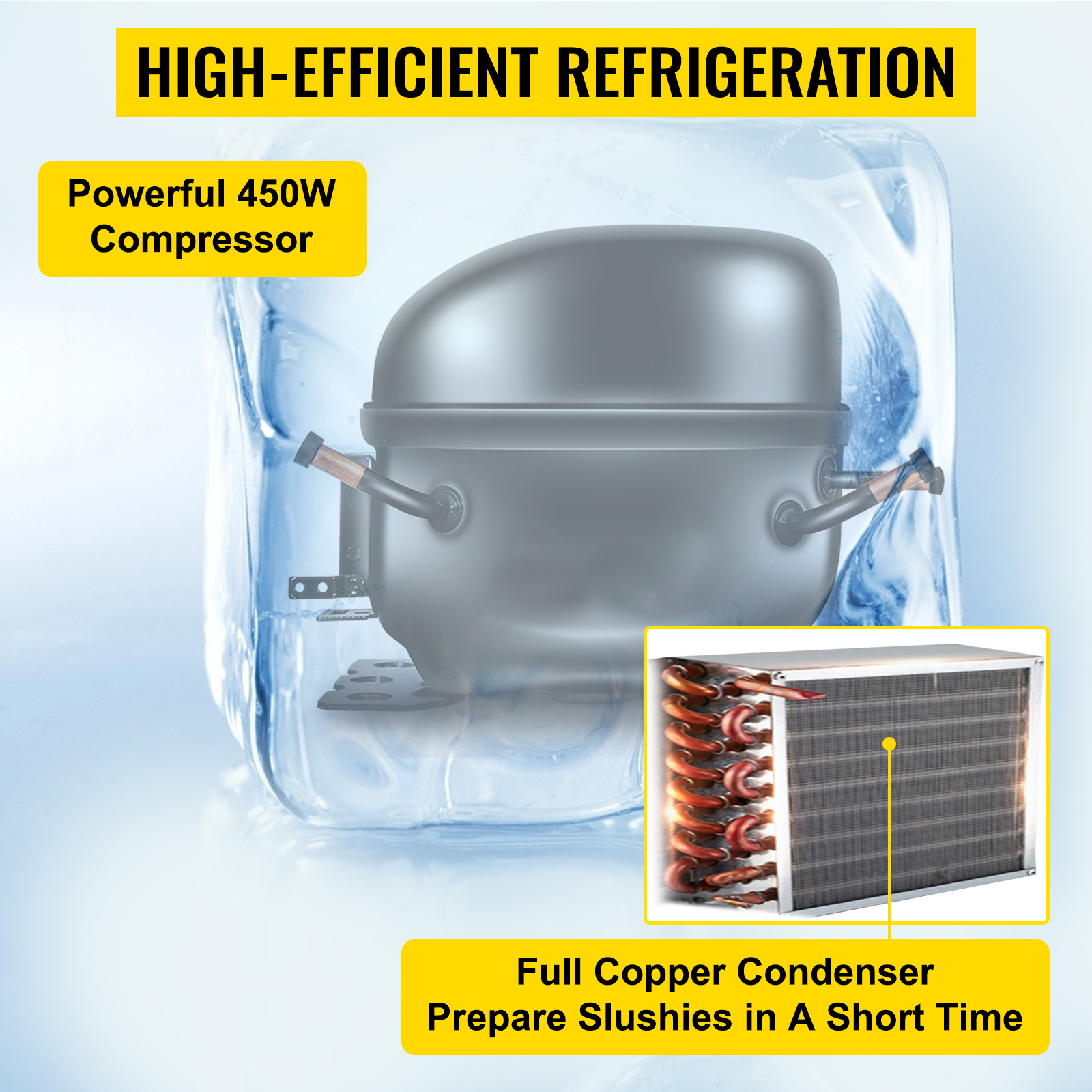 High-Efficient Refrigeration
High-quality compressor with a full copper condenser, this machine features rapid cooling, energy-saving, stable operation, and low noise.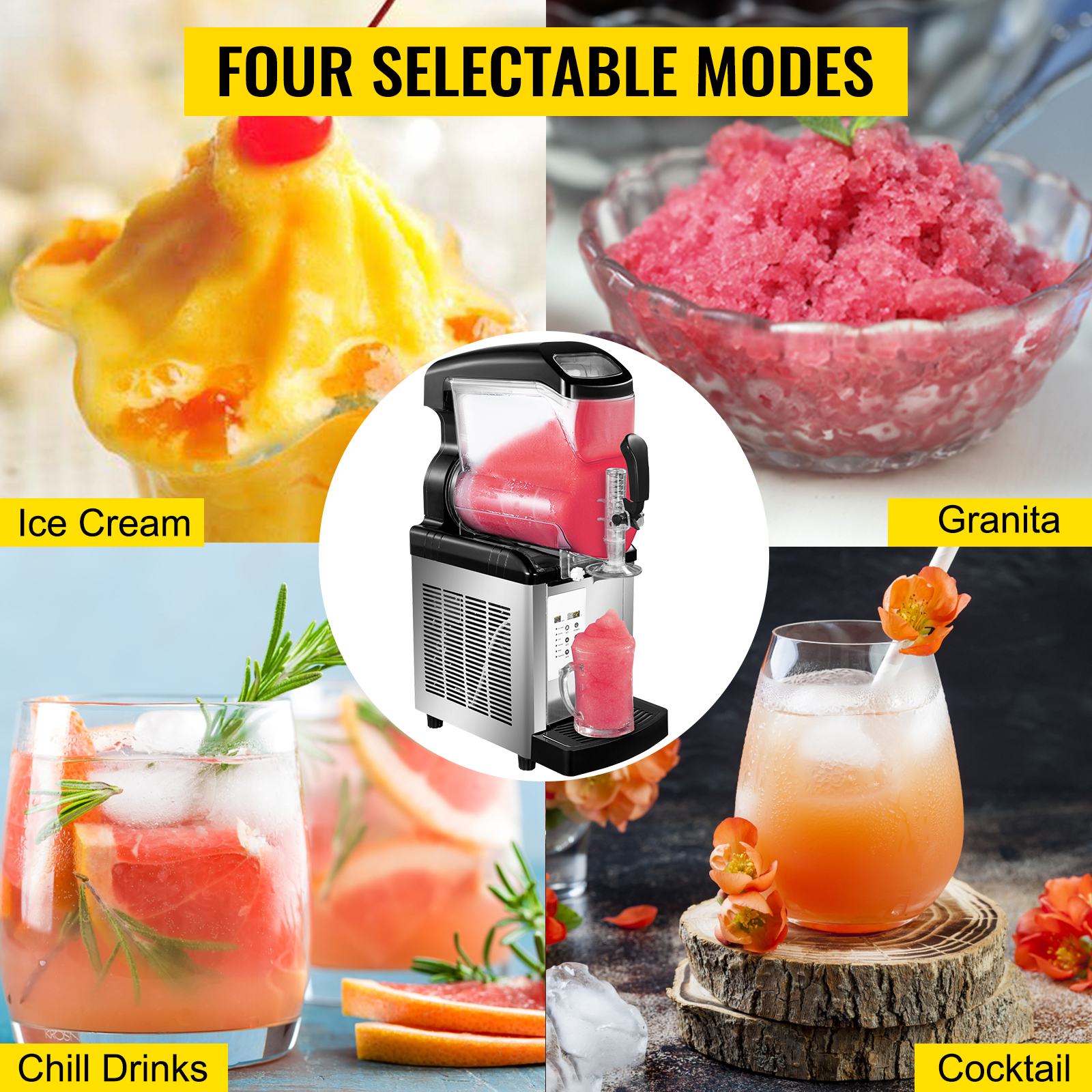 Four Selectable Modes
Four modes are available- ice cream, granita, chill drinks, and cocktail. With exclusive variable frequency motor technology, you can set the motor's stirring speed to achieve the desired finished product effect.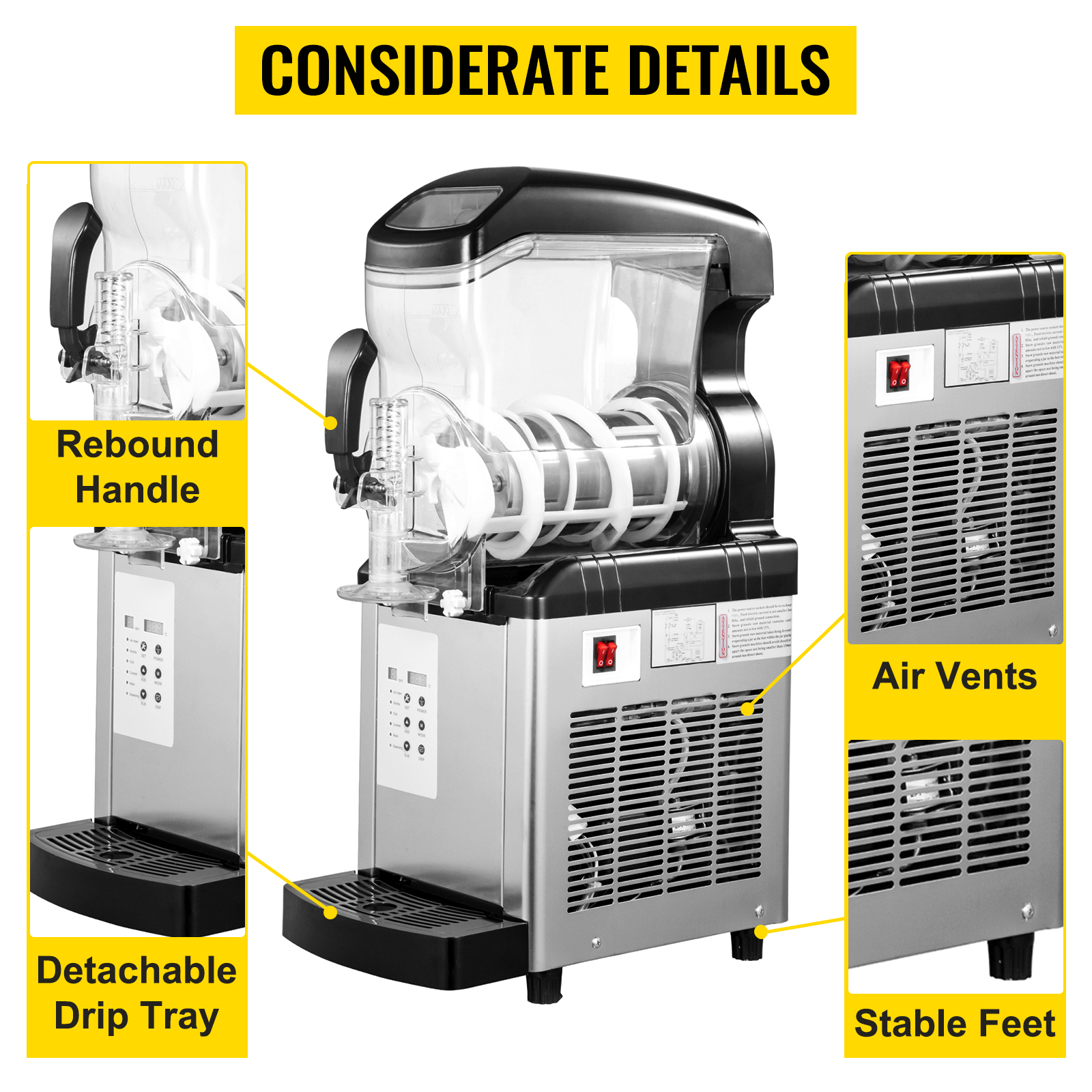 Considerate Details
The preservation function can help to keep the slushy fresh when not use. Food-grade stirrer supports 360°mixing and not easy to block. The air vents provide great heat dissipation. The rebound handle is designed for convenient use. The nonslip feet ensure the stability of this machine during operation.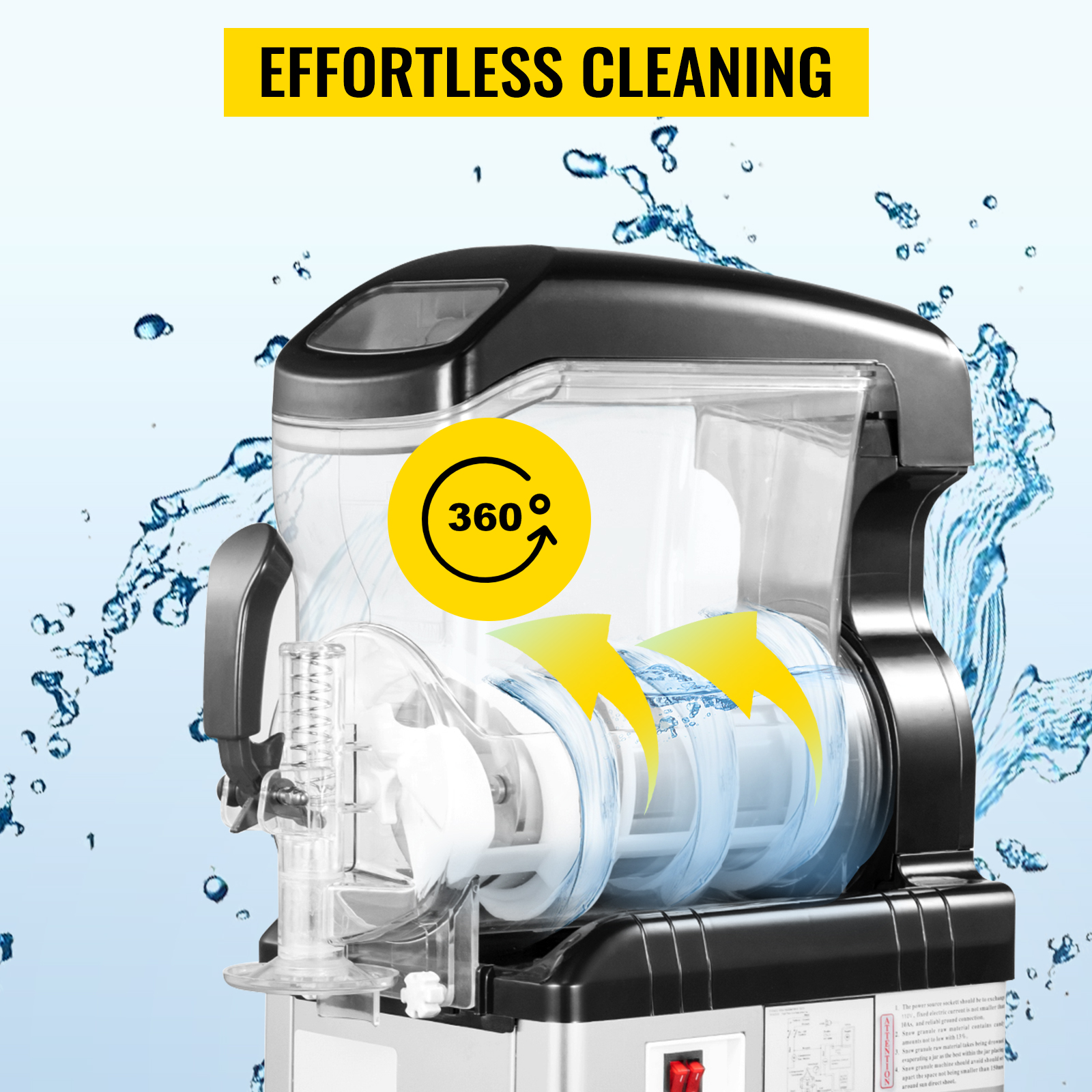 Effortless Cleaning
Pour the water to the corresponding bowl(do not exceed maximum level), change to clean mode, and it will automatically clean. No need to detach the cylinder for cleaning.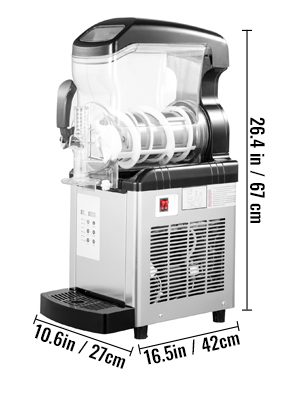 Specifications
Material: Stainless Steel+ PVC
Color: Black
Rated Power: 450W
Tank Capacity: 6L
Temperature: -10℃ ~ 5℃ / 14℉ ~ 41℉
Refrigerant: R404A
Machine size: 270 x 420 x 670 mm/10.6″ x 16.5″ x 26.4″
Net weight: 30 kg/ 66 lbs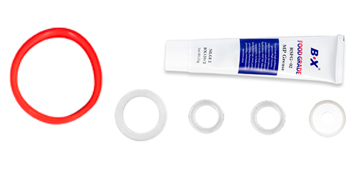 1 x 6L Slushy Machine
1 x Sealing Ring
1 x Grease
1 x English Manual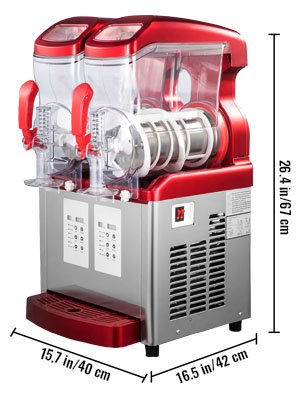 Specifications
Material: Stainless Steel+ PVC
Color: Red
Rated Power: 1300W
Tank Capacity: 2* 6L
Temperature: -10℃ ~ 5℃ (14℉ ~ 41℉)
Machine size: 400 x 420 x 670mm/15.7″ x 16.5″ x 26.4″
Net weight: 43kg/ 95lbs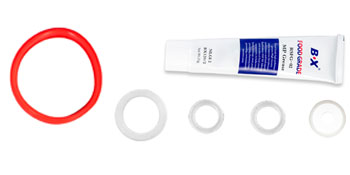 1 x 12L Slushy Machine
1 x Sealing Ring
1 x Grease
1 x English Manual
1 x English Manual
Features & Details
6L/1.6Gal Slushy Machine: With the 6 L / 1.6 US gallon tank capacity, this frozen slush machine can hold a great number of slushies and drinks, and it can be used for different flavors. Besides, the 450W rated power allows you to prepare slushie within a very short time.
Advanced Quality: The superior stainless steel body and a tenacious shock-proof PVC tank ensure durability for long-time use and allows easier cleaning and less complicated maintenance. The broadened mixing stirrer, with 360-degree rotation, reduces sediment and stir drinks.
Precise Control Area: A brief control panel is equipped on the machine. The temperature and motor speed can be displayed on the digital screen clearly, which is convenient for you to observe it at any time. It's free for you to switch among four modes for different kinds of cold drinks. This slush machine is easy to use and operate.
Considerate Designs: With the preservation function, you can set the temperature in -10℃ ~ 5℃(14℉ ~ 41℉) to keep the slushies cool and fresh. The one-key cleaning function saves you time and energy. The automatic defrost function will turn on when the evaporator's frost is too thick. It also features the 360° stirrer, detachable drip tray, and ventilation holes.
Wide Application: This machine is suitable for icy drinks including fruit juice, tea, frozen cocktails, iced coffee, frappes, etc. Perfect for indoor residential as well as commercial business use. Stays cool in any situation. Note: Sugar is essential when you use the drink machine and do not just use water during the procedure. The sugar content should not be less than 13% with sucrose and less than 22% with maltose. Meanwhile, after receiving the machine, you'd better use it 24 hours later.